Broken Hearted | One shot fanfiction featuring Kris EXO
Description
She has been waiting under the same tree for a very long time…
Patiently waiting for someone she misses for a long time…
Hoping that her soul mate will embrace her after the long wait…
Or in the opposite her pure heart will be broken into pieces and there is no medicine that can cure her sickness…
Foreword
Halo! I'm back again with another one shot! It is the sad one this time… And sorry if the plot is a little bit rushed :3
Do not plagiarize my story!
http://www.asianfanfics.com/story/view/715899/broken-hearted-angst-oneshot-sad-exo-kris-alen-alan
Broken and Shattered
It's been 10 years then, hope he recognize me…
[Flashback]
10 years ago
"Gege… Why do you have to go…"
"Marissa, forgive me. There's nothing I could do to prevent this happened. My parents are working abroad in Canada. They wanted me to stay with them so I can get a better education if I live there too…"
"But… I really gonna missed you, how do contact you if the distance is too far."
"Idiot, I have your phone number. No matter how far we are, I'll do contact you whenever I have time and please don't cry anymore…"
"Okay…"
[Present]
Marissa roamed around the apartment, go to the kitchen, rolling on the bed, takes a glance of the front door. Kris is coming back to China today after ten years of spent his stay in Canada. You haven't seen him for ten years, but thanks to Alexander Graham Bell who invented a technology called Phone just by hearing his voice is enough to make you happy. But no matter how many technology has been invented both of she couldn't recognize each other faces because neither of her and Kris are not familiar with SNS, skype or webcams.
"beep…beep…beep…beep…" a beep sound coming from the front door.
Oh my God, is that him? Kris is here! He is here! Do I look pretty, no flaws on my features right? She mumbled to herself panicky.
"beep…beep…beep…beep…" the doorbell rang again.
Marissa finally reached the front door and slowly opening it "Coming!"
"Hello Marissa, long time no see", Kris said with a smile that lift up both his cheeks a little bit
"Hello Kris…" she replied, looking amused by Kris's handsome yet tall features of him. Soon her face became gloomy after she saw a girl beside him, Kris and the girl are locking their hands very tightly. It is clearly enough that both are a couple. But what can she do? She has no power to separate the love birds.
"ssa… Marissa…"
"Yes? Sorry. I was thinking of something else. Why don't you two coming in and have a pitcher of iced lemon tea first?"
"That's a very kind of you! But we're sorry that we don't have much time to do that, maybe we could have some after our next visit" The girl next to Kris said.
"Eh?"
"OH! How stupid of me! Marissa this is Alan, Alan this is Marissa" Kris hits his head and introduce the girls.
"Alan Dawazhouma, I'm from Sichuan"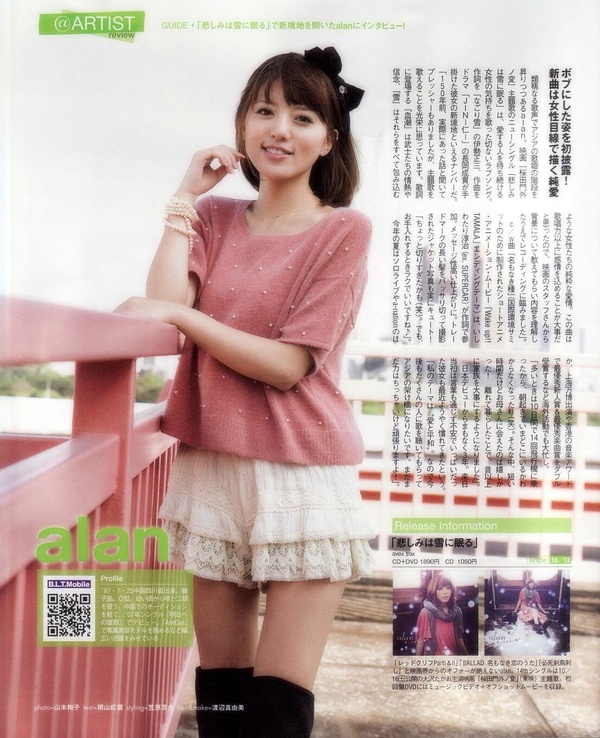 "Marissa Liu… From Sichuan? You don't look like one…"
"Yes, many people mistake me as Japanese. But actually I'm 100% Tibetan."
"I see… Anyway, why are you two in such a hurry to leave soon?"
Kris took out something from his bag which is a red envelope, then he give it to Marissa.
"Who's going to married?" she asked with confused expression written on her face.
Alan and Kris turned to face each other, "We're getting married" they said in unison.
"Really? Gee… More than 10 years didn't see you and today you two said you're getting married? You're really something Li Jia Heng…"
"Hahaha…"
"Wait!"
"What is it?"
"How many envelopes are left?"
"Errr… About two… No! Three hund-"
"That many? Okay, it's not like that I'm going to kick you two out but the time flies and many red envelopes are undelivered to the receiver? Sent all the envelopes first and we can have another chat later. Bye!"
I can't believe that after ten years of waiting and I was completely shattered by them in seconds?
Marissa cried, she cried very hard that maybe some neighbors could heard her cries. The time flies and it is already evening, almost time for dinner but she still cried on the couch at the living room. It is almost midnight but she still cried in the same spot and didn't prepare any dinner for herself. When the sun rises, Marissa finally stopped crying but she couldn't sleep and her face is puffy like a pillow. She decides to take a morning walk. She didn't know how far she walks and how many minutes passed. She is now at Yangtze river, staring at the water flows deeply. Her mind is blank and she climbing up the bridge frame ready to throw oneself down into the river's stream. Unfortunately, before that happen a force pulls her back on the ground.
"Ouch!"
"Are you insane? Why a little girl tried to commit suicide early in the morning?"
"What? Did I?"
"Krisus…"
"Thanks."
"What?"
"I said THANK YOU FOR SAVING MY LIFE!"
"Anytime"
"And I'm not a little girl you GIANT! I'm Marissa Liu Mei Xuan 19 years old"
"Alen Fang Yi Lun 21 years old, yes I am a GIANT and you're a LITTLE THUMBELINA!"
"NO~"